Monograms and More by Mimi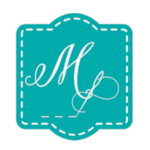 My German-made ZSK Sprint 7 18-needle industrial embroidery machine is one of the best in the industry and can stitch 1200 stitches per minute on flat embroidery. It has one of the smallest embroidery arms made, allowing me to decorate many different sizes of items. I can stitch up to a 12×16 inch design, though most projects are much smaller.


My workshop is located in our backyard "barn," in what was originally Bill's woodworking shop. I spend many a happy hour there and I call it "Mimi's Happy Place." If you don't already, be sure to follow me on Facebook and Instagram to see what I've been up to! My Shop Policies page may answer any questions you may have, but if not, please contact me.