Coastal Plain CASA, Inc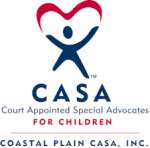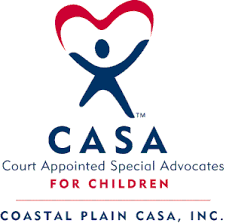 CASA (Court Appointed Special Advocates) volunteers work to help foster care children find safe, permanent homes where they can thrive. Each volunteer advocate is specially trained to be a powerful voice for these children's best interests. They are ordinary people who do extraordinary things for some of our community's most vulnerable children.
Coastal Plain CASA, Inc. serves the Tifton Judicial Circuit which is made up of Worth County, Irwin County, Turner County and Tift County. Coastal Plain CASA, Inc. began in 2000.