Directory Category:
Dentist & Orthodontist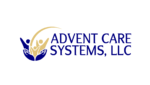 Advent Dental is a full service General Dental Practice. Advent provides complete and comprehensive preventive and restorative dental services. Advent's Hygiene staff represents the best in the region. The staff offers a combined total of over seventy years of experience. Dr. Donna Phillips is a retired Colonel from the United States Army and has served with distinction and honor in every aspect of her career. Her dental skills are unmatched and she awaits to serve you!
500 N Irwin Ave
Ocilla, GA 31774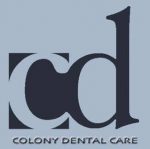 Looking for comfortable, confident and convenient care from dentists in Fitzgerald? You've come to the right place. From the minute you walk into our office you will notice a difference at Colony Dental Care. We care about you, your family and your friends, and we're here to help you achieve your healthiest, brightest smile.
At Colony Dental Care we know every person's dental needs are unique. That's why we offer a comprehensive selection of treatment options in a comfortable, convenient atmosphere. We're confident we can provide superior dental care that no other dentist in Fitzgerald can offer.
112 S Main St
Fitzgerald, GA 31750