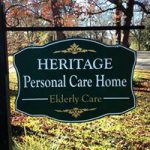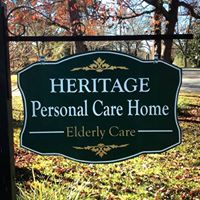 Mrs Alma Thomas has created a home where her residents are loved, cared for and treated like family. Mrs Thomas opened Heritage Personal Care Home on January 1989. From the time she opened her doors, she dedicated her time and energy in making her home the best that it could be. She wanted a home that made a resident feel loved, safe and at home. The staff works around the clock to make sure each resident feels secure and gets what he/she needs.
When residents has doctors appointment, lab work or anything located outside the home and family members are unable to take them, Mrs Thomas carries the resident herself.
Here at Heritage Personal Care Home, we are waiting to meet your needs in a time when it is needed.
108 W 3rd St
Ocilla, GA 31774

Our skilled nursing and rehabilitation center is one of many in the PruittHealth family of providers throughout the Southeast. We offer a comprehensive menu of services and are committed to caring for you and your health. We can help you with the complex decisions you are facing now by providing a clear understanding of the short- and long-term care processes, while offering a customized solution to your individual health care needs. Our center provides exceptional care through our therapy services and cozy, home-like environment and is on the cutting edge of rehabilitation and aging care.We understand the difficulties and emotional struggles of having to leave the comfort of your home, and that is why our attentive staff is dedicated to facilitating smooth transitions and to providing comfort and companionship with a warm and personal touch. Under the care of our highly skilled professional staff, we will continue to provide quality care and will stay committed to caring for your individual health care needs.
209 W Hudson St
Ocilla, GA 31774
Personal Care Home owned by Michael and Susan Griffin; Arthur and Judy Hill and Ralph and Sharon Griffin
300 W 2nd St
Ocilla, GA 31774